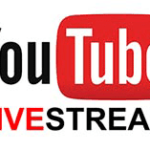 Jan. 11th @ 5:00 PM – Basketball: Boys JH Game vs. Cody-Kilgore
Jan. 12th @ 4:00 PM – Basketball: Varsity Game vs. Gordon-Rushville
Jan. 14th @ 4:00 PM – Basketball: Varsity Game vs. Cody-Kilgore
UPDATED: Immediate family (parents, siblings, brother/sister in-laws, nieces/nephews, and grandparents may attend Hay Springs home games. Hay Springs is still requiring a list to get into games.
Hay Springs COVID-19 Home Contest Winter Sports Guidelines:
Masks are mandatory for entry into our facility. Fan/Spectators will be required to wear masks at all times and are to socially distance from other families.
Coaches/Athletes on bench, filmers, managers, trainers, and game help (excluding officials) are required to wear masks at all times.
No gatherings at the conclusion of games or between games.
Fans/spectators who live in the administrators, coaches, and player's household may attend games.

Grandparents, brother/sister in-laws, and nieces/nephews may also attend.

A list will be created for the ticket-taking booth and you will only be allowed entry into the game if your name is on the list.
Concession stands will NOT be available.
Separate locker rooms will be available to visiting teams.
*Hay Springs guidelines are subject to change.