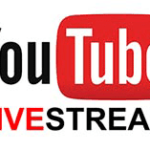 Feb. 18th @ 5:00 PM – Girls Basketball Subdistricts Game 3
Feb. 23rd @ 5:00 PM – Boys Basketball Subdistricts
-5:00 PM – Hay Springs vs Sioux County
-7:00 PM – Cody-Kilgore vs Crawford
Feb. 25th @ 5:00 PM – Boys Basketball Subdistricts Game 3
UPDATED: Hay Springs will now allow up to 75% capacity to athletic events for a total of 525 fans.

Hay Springs COVID-19 Home Contest Winter Sports Guidelines:
Masks are mandatory for entry into our facility. Fan/Spectators will be required to wear masks at all times and are to socially distance from other families.
Coaches/Athletes on bench, film crews, managers, trainers, and game help (excluding officials) are required to wear masks at all times.
No gatherings at the conclusion of games or between games.
Concession stands

WILL

be available.
Separate locker rooms will be available to visiting teams.
All participating schools and spectators are expected to adhere to these requirements.
*Hay Springs guidelines are subject to change.