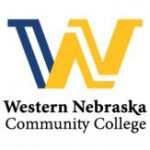 Yesterday, April 4th, 2018, eight HSHS students attended the WNCC open house for applied technical trades. Students were able to tour 7 technical trades offerings. They were: Advanced manufacturing, Aplied Ag Technology, Auto Body, Auto Tech, Aviation Maintenance, Power Line Construction and Maintenance, and Welding.
Many tours offered simulators and demonstrations from their modern and complete facilities. About 150 students from surrounding areas came to learn about career possibilities and programs that would give them the background for jobs with great potential and the need for skilled technical workers.
"Best high school field trip!" quoted senior Ciara McCance.