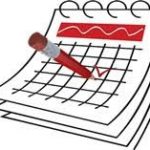 -Due to the impending forecast, there will be no Friday school tomorrow, December 10th, 2021.
-Based on the current weather pattern and the fact that we have not had any weather related lates starts, early outs, or snow days we are going to dismiss at 1:00 pm on Wednesday, December 22nd, 2021.
-Also a reminder to mark your calendar for NO STUDENTS on March 28th, 2022 as we are hosting the PANCO Music Contest. Staff will be required to be at school for the entire day to assist with the contest.