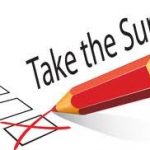 Hay Springs Public Schools is in year 1 of a five year school improvement cycle. During year 1 the school's objective is to set educational goals. These goals are developed by looking at data from the Nebraska Department of Education report, academic achievement reports, and surveys.
Earlier this school year, 155 community members, staff members, students, and parents partook in the school improvement survey. These results were then divided into common themes. The survey revealed that the school provided a safe environment, the curriculum is meaningful and teachers are accessible and helpful. It also revealed that the amount of technology and its uses were of value.
The survey also showed areas of concern. These areas included the school's consistency with code of conduct, the schools environmental conditions, and communications between the school and its patrons. To help us further investigate and plan for the next five years we need a little more information from you. Please take the time to answer this short survey.