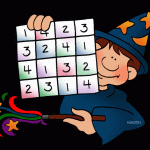 -Family Math Night will be held in the Lister-Sage Community Center on Tuesday, April 10th from 6:00 PM until 7:30 PM.
-Give Back to the Community Day is scheduled for April 11th, from 1:00 PM – 4:00 PM with an inclement weather date of April 18th. We are seeking businesses, groups, organizations, and even the elderly who are in need of help. Teacher supervised groups of students are willing to wash windows, stock shelves, clean shops, rake lawns, and paint. If you would like to be added to our list or have any questions, please call the school office 638-4434. Thank you for all of your support!
-Kindergarten Round-up will be on May 3rd. Incoming Kindergarten students will join Mrs. Mintken from 3:00 PM – 4:00 PM. A parent open house will follow. Kindergarten students need to be 5 before July 31, 2018. Kindergarten Entry Forms: Copy of Certified Birth Certificate, Copy of Social Security card, current eye exam, current Kindergarten physical and updated immunizations.
-Preschool open house will be held on May 3rd from 4:15 PM – 5:15 PM. Preschool students need to be 3 before July 31, 2018. Preschool Entry Forms: Current immunizations, Copy of Certified Birth Certificate.