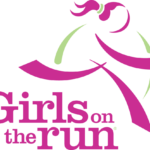 3rd-5th Grade Girls – Please let us know if you are interested in restarting the Girls on the Run program here at Hay Springs!
It runs from mid-March-May with a celebration 5K for all panhandle teams in Chadron in May. This program promotes healthy habits through exercise, social emotional well being, and building friendships. The team meets twice a week after school (we would work around youth volleyball schedules during April). There is some running but it is so much more than that and it is worked into games and activities!
3rd-5th grade parents, please contact Mrs. Heiting ASAP if your daughter is interested so we can get things set up!