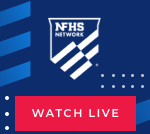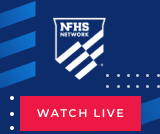 As a reminder, the Hay Springs Hawks Varsity Football game against the Paxton Tigers will be live streamed this evening starting at 6:00 PM on the NFHS Network.  Please keep in mind that this is a subscription based service so if you don't have a subscription and plan to watch, you might want to start that process a bit earlier.  Go to the following link to watch or sign-up.  You can also always click the NFHS Network logo on the right side of the hshawks.com homepage to get to the same place.
https://www.nfhsnetwork.com/schools/hay-springs-high-school-hay-springs-ne
Also, please remember that NFHS Network is the ONLY live streaming platform officially endorsed by Hay Springs Public School.  If you see any comments on Facebook that are not from Hay Springs Public Schools talking about live streaming and asking you to pay, they are a SCAM.  We are doing our best to keep those comments deleted, but DO NOT click on them and give any payment information.  Unfortunately, Facebook is a cesspit of unscrupulous people who are more than willing to steal from you!