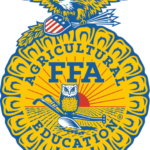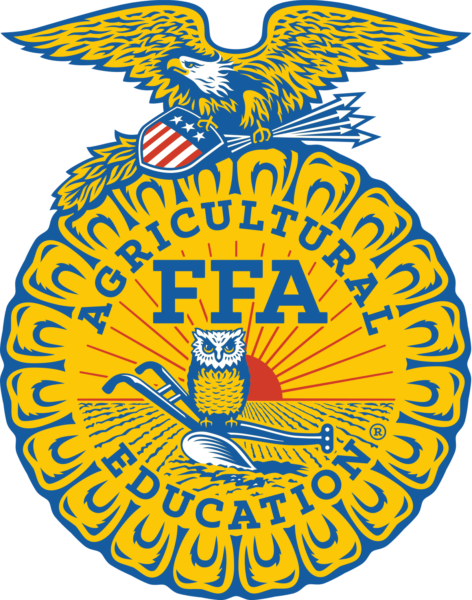 We will try to keep this post updated with state FFA results as we get them!  Keep an eye open for updates as they roll in.  Big thanks to Mr. Lechtenberg for the "play-by-play".
04/06/22 @ 5:41 PM — Abigail Russell is one of four finalists in Junior Public Speaking Finals tomorrow with final results on Friday afternoon.
04/06/22 @ 5:51 PM — Logan DeCoste performing in State FFA Chorus at State FFA Convention: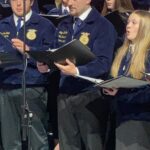 04/07/22 @ 7:15 AM — Part of the State Choir's Performance:
04/07/22 @ 5:50 PM — State Chorus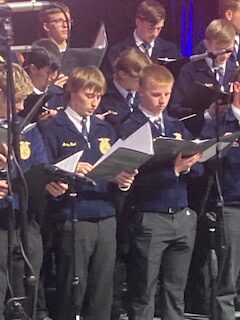 04/07/22 @ 6:41 PM — Braydon Binger recieved third place award in both Diversified Agricultural Placement and Diversified Livestock Placement.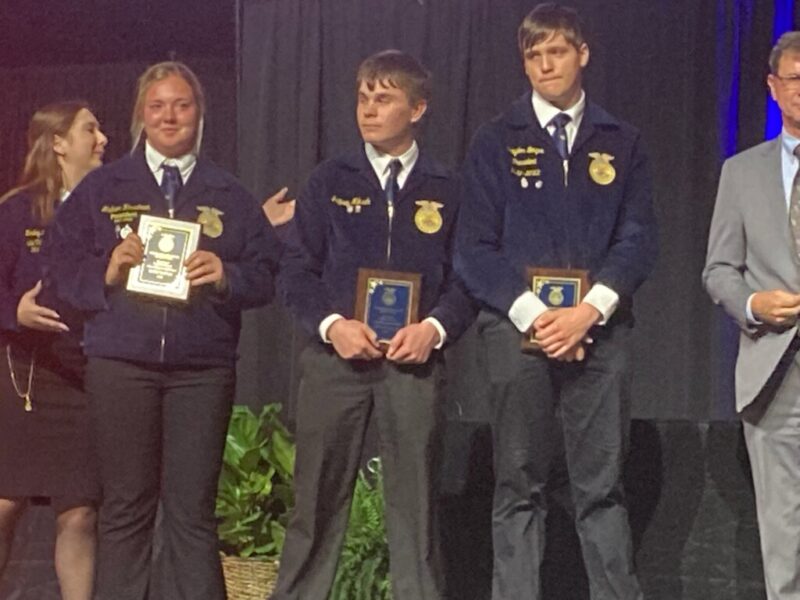 04/08/22 @ 12:56PM — Abigail Russell was 3rd Gold in Jr. Public Speaking and Colter Meeks received a Bronze.
04/08/22 @ 4:06 PM — Logan DeCoste and Laney Smith set to receive their State FFA Degree.