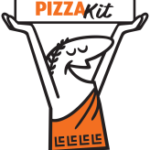 The music department is doing their final fundraiser of the year! We will be selling Little Caesars pizza kits from now until Thursday, April 7th. See any high school music student if you are interested or let the office know and we will send a music student your way! You can also order online!
Your support would be greatly appreciated!
Can you help me by purchasing some Pizza Kits today? Little Caesars Pizza Kits are fun to make and delicious to eat! You'll want them on hand for quick dinners, tasty snacks, birthday parties or entertaining!
Order today from this link:
http://www.pizzakit.com/fundraising-products?shop=1&f=406638&s=136886
I'm sure you will love your Little Caesars Pizza Kits! Thank You for your help and support!
Group Name: Hay Springs Public School
Fundraiser ID: 406638