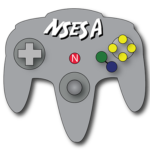 eSports team members Sam Hindman and Kaden Langford racked up their second win of the season last Thursday, Feb. 4th against teams from Alma Public Schools.  Once again, our boys played Super Smash Brothers Ultimate against three teams from Alma and the results speak for themselves:
Week 2 – Hay Springs vs Alma
Alma3 vs HS1 – HS1 2-0
Alma2 vs HS1 – HS1 2-0
Alma1 vs HS1 – HS1 2-0
Kaden and Sam are making a habit of not allowing a single match win to escape their eSports careers thus far!  Can they continue their winning streak?  We will find out when they face Pender Public Schools this Thursday, February 11th at 4:30 PM.  Wish these boys good luck when you see them!