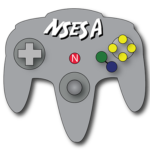 On Friday, January 29th, the Hay Springs Hawks eSports team participated in their first tournament. This particular tournament involved the game Super Smash Brothers Ultimate which is played on the Nintendo Switch gaming system. Team members Sam Hindman and Kaden Langford competed against three teams from SEM Public School(Sumner, NE) all from the comfort of our own building thanks to the wonders of online gaming! Since we only have a single team of two players, we ended up playing the best 2 out of 3 matches against each of SEM's three teams. The final outcome of the tournament was:
Week 1 – SEM vs Hay Springs
SEM3 vs HS1 – HS1 2-0
SEM2 vs HS1 – HS1 2-0
SEM1 vs HS1 – HS1 2-0
Yes, you read correctly, our dynamic duo didn't even allow the other teams a single match win! Congratulations to both Kaden and Sam for the awesome performance and an amazing first tournament!