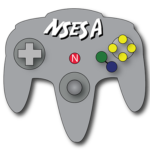 Gamers! Check out the newest team sport to hit Nebraska High Schools! Competitive eSports teams are alive in the Kearney area and on the east end of the state. Hay Springs would be the second school on the west end of the state to join along with Gering.
Games for the first semester competition are Starcraft II, Overwatch, and Rocket League. Two games are free to use, only Overwatch requires a purchase. Games are played online with no travel necessary. Mrs. Matthews and Mr. Reimann have volunteered to coach the players. (Who probably could beat us with one hand.)
If curious about what a college eSports setup looks like just ask the Robotics team who visited South Dakota School of Mines last springs. Yes, there is competitive eSports in college and you can get scholarships to play eSports at Concordia, Midland, and Bellevue Universities here in Nebraska.
Watch the announcements for information about an organizational meeting!