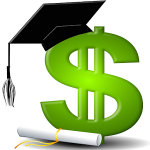 EducationQuest Foundation, a free non-profit organization is coming to help you complete and file your Free Application for Federal Student Aid (FAFSA).
DATE: October 7, 2019 (9:30 am – 5:00 pm) & October 8, 2019 (8:00 am – 5:00 pm)
LOCATION: Chadron High School Guidance Office
Please call EducationQuest at 800-666-3721 to setup an appointment. Appointments are needed to receive assistance that day.
ITEMS TO BRING TO YOUR APPOINTMENT INCLUDE THE FOLLOWING:
*FSA ID for parent and student – apply at www.fsaid.ed.gov
*Parent and student 2018 federal tax returns
*W-2's and K-1 Form 1065
*Value of checking/savings accounts and investments
*Amount of untaxed income: social security, child support
*Student's driver's license number
*Student's Social Security number
*Alien Registration Number of eligible non-citizens
*Parents' birth dates
*Student's birth date
*Parent's date of marriage, separation, or divorce
*Email addresses for student and parent