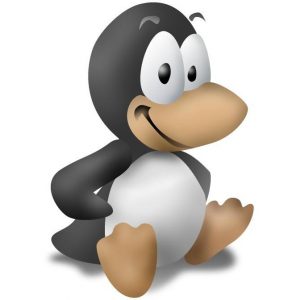 About Me
Hello, my name is Mr. Reimann and I am the technology director at Hay Springs Public Schools. I attended a small "one-room" school south of Hay Springs through the 8th grade. It is no longer a school, but was instead moved to Rushville to serve as the clubhouse at the golf course. It was during my time at that school where I was introduced to computers and, as they say, the rest is history. My high school education took place in the hallowed halls of Hay Springs High School in the very same rooms that I now assist students and teachers with their technology needs. Needless to say, at the time I had no inkling this is where I would be today. After graduating(I will leave it to you to find my class picture on the second floor to determine the year), I entered an Electrical Technology program at Western Dakota Tech in Rapid City, SD where I received an AAS degree.
Shortly after returning to Hay Springs, I was contacted by recently returned Hay Springs resident Mr. Hunzeker who was doing contract work for schools in the panhandle(and beyond). He was tossing around the idea of opening a computer store in Hay Springs and wanted to know if I would be interested in working with him, both at the store and at the schools. I jumped at the opportunity and together we grew a successful computer retail store as well as providing internet not only in Hay Springs, but in Crawford, Chadron, Rushville, and Gordon. While at the same time traveling as far as Benkelman to assist area schools with their technology needs. It was an amazing time and the experience I gained from those 12 years is priceless.
I began my time at Hay Springs Public Schools in July of 2010 after the superintendent at the time asked me to become a full-time employee. I was a bit skeptical at the time that the school would be able to keep me "occupied" and voiced my opinion to the superintendent. I think the old saying "famous last words of a fool" apply in this case. Technology hit big with every student from grade 6 to 12 receiving a device as well as the computer labs and teacher devices, so I soon found myself with plenty to do. Add networking and server administration to the mix and there isn't a single minute that goes by where I don't have something to do. Each day is a new learning experience and I enjoy playing a small part in educating our students!
While not working at the school, I enjoy spending time with my wife and two kids. I also like to garden(good therapy), read(or listen) to books, play games(both video and board), and find things to fix. I also help my parents with the farm work when I am able(also good therapy). So even though I am engulfed in technology all day long, it certainly isn't my "life". Technology is not the end goal of education, but rather a means by which it can be accomplished. Treat it as such.